[ad_1]
For a restaurant that has established itself as one of Montreal's most exciting dining experiences, the ground floor of a Hilton hotel may seem like an unexpected setting. It also features an unexpected combination of cuisines that will make you wonder what is the Latin word for "Irasshaimase"?
With a menu of classic Italian fare infused with imaginative Japanese ingredients, Tiramisu has captured the hearts (and stomachs) of local hipsters and travelers, who flock to its Chinatown to devour dishes such as Sushi Tartare. Arancini ; Tonokotsu, a fresh lasagna with béchamel, fior di latte, miso, white wine and pork; and a range of pizzas accompanied by a superb tiramisu macerated in Japanese whiskey.
The local architecture and design studio, Ménard Dworkind, was behind the interiors of the project, with a design that nods to the Italian exuberance of the 1960s in a contemporary context. The designers also learned lessons from the COVID-19 pandemic when reviewing the overall layout.
Boasting a functional 75-foot-long facade, the restaurant can open up to bustling Chinatown, with diners choosing to eat inside the space or order take-out at the "MISU," a smaller version of the cafe found at the entrance with its own quick-service counter, or the Tiramisu pizza counter. An abundance of natural light fills the dining room and bar which has been outfitted with an eclectic mix of materials including marble, terrazzo, wood, velvet, mirrors, and chrome.
An angular, asymmetrical raised bar frames the view from the entrance, adding dynamic perspective and movement around the space. An inverted pyramid covered with acoustic panels, meanwhile, follows the shape of the bar and hangs from the ceiling, culminating in four walnut light boxes that illuminate the central bar.
Bringing Asian influences to classic Italian decadence, Ménard Dworkind's latest Montreal restaurant design is another master class blending classic style with contemporary wonder.
@menarddworkind
@ tiramisu.mtl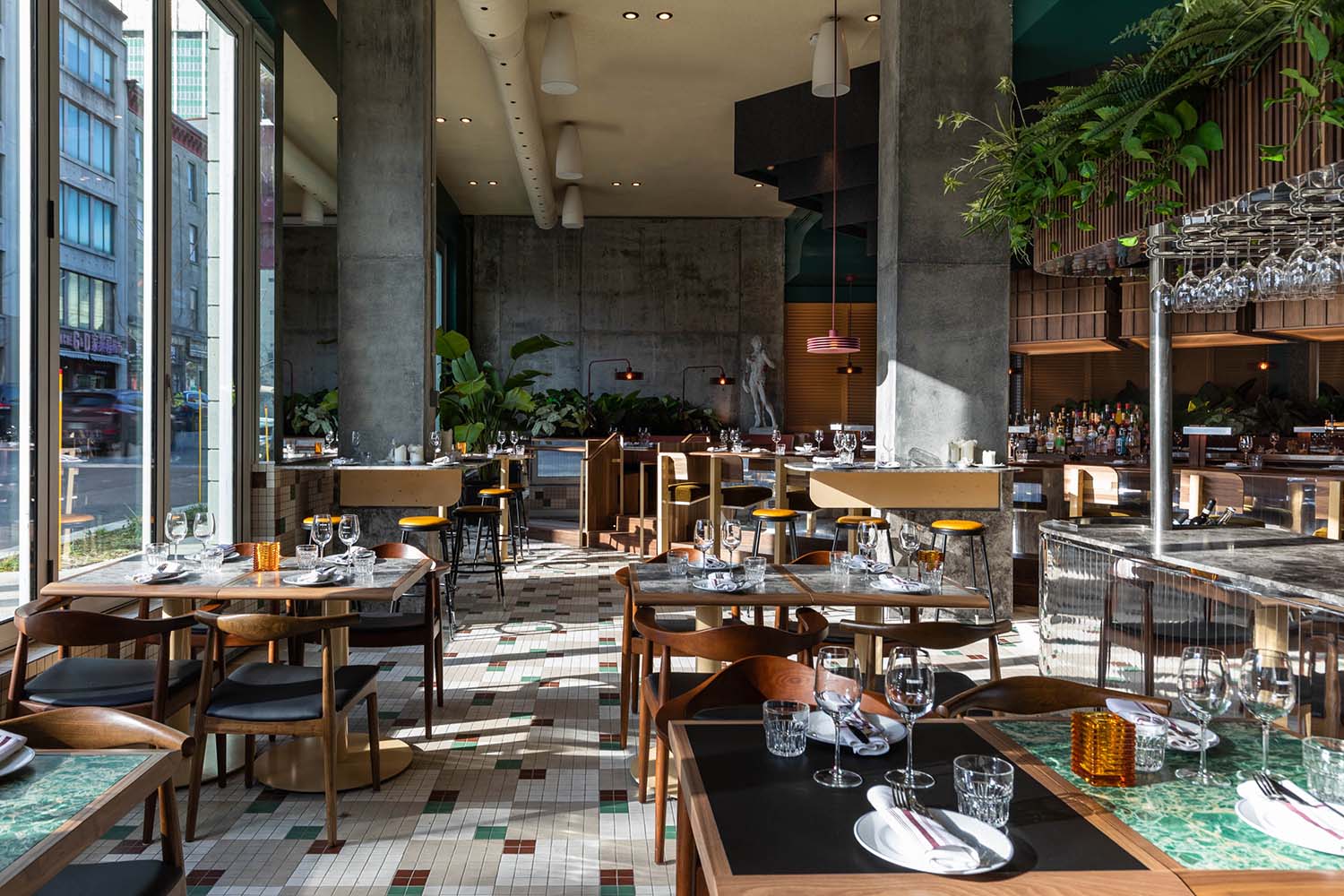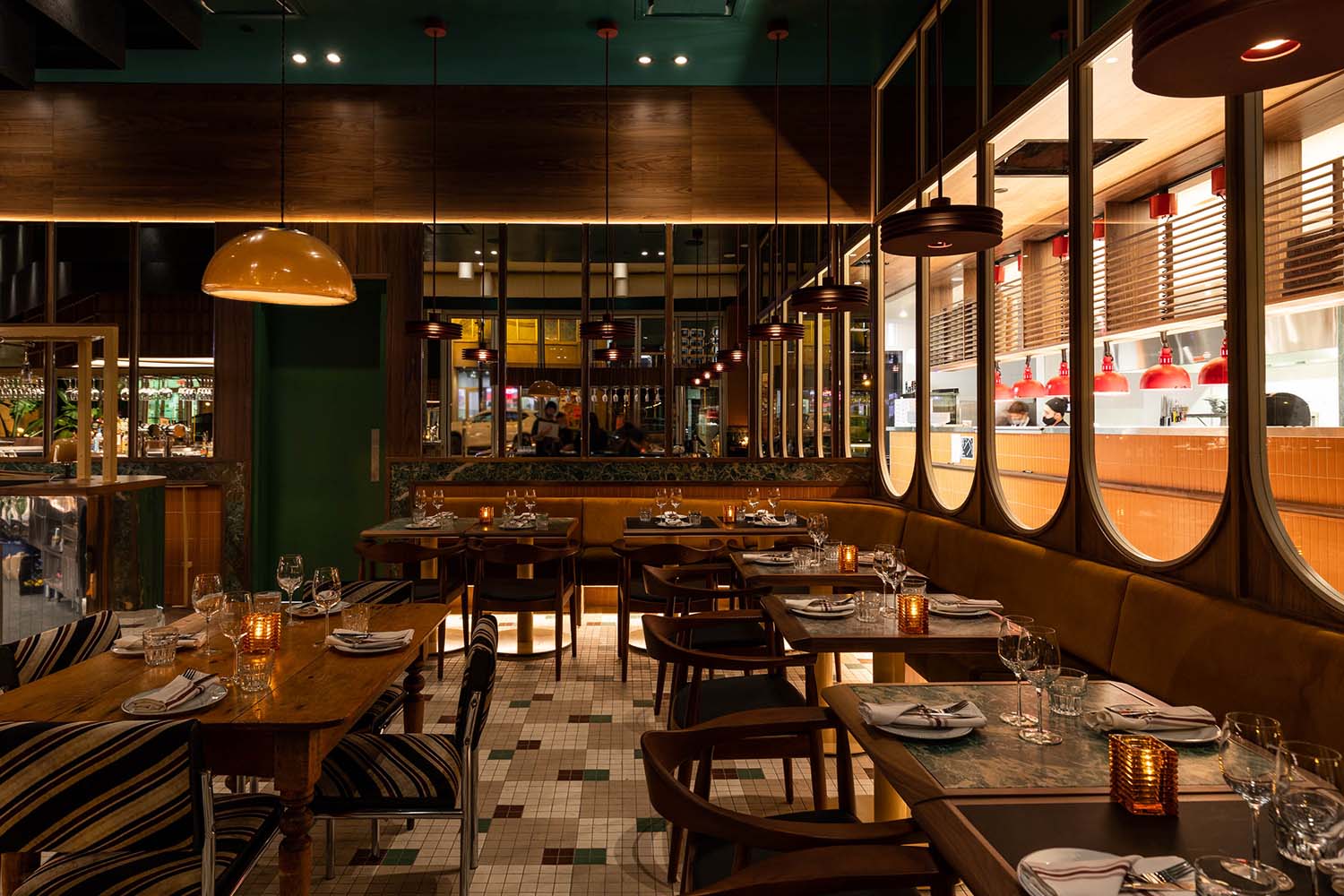 [ad_2]